Renwewable Energy
Date: 27/11/2012
Our two new wind turbines were erected during the second half of November 2012. They are Endurance E3120 machines made in Canada and mounted on 36m mono-pole towers. In the wind speeds at the Park proved by the two original Gaia turbines, the new ones are projected to provide all of the electricity the Park needs in its operations, plus providing a surplus to export back to the National Grid.

Each turbine has its own SIM card and Wi-Fi connection, and we hope that a new 'Renewable Energy' section will be added to the web-site soon. This will provide current data on the performance of the machines, their current and total output, the Parks consumption and wind speeds here. It will detail the journey we took to get permission to become the most environmentally responsible zoo in Europe, and include press reaction and comments made by the tiny number of people who opposed our plans.

It has been an interesting year!

This data will also be transmitted to an interpretation centre on site, sponsored by Hallmark Green Power.

Hamerton Zoo Park and Hallmark Green Power would like to thank everyone who supported our aims and this project, especially Huntingdonshire District Council for its careful attention to detail during the planning process, support and approval of our scheme.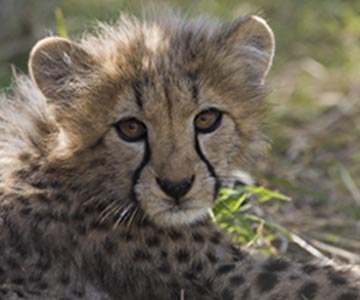 Species Support
Adopt your favourite animal for a year with our new adoption scheme and contribute towards their care and upkeep.
Find out More >