Things to Do
At Hamerton Zoo Park as well as our wonderful collection of animals, there are a range of things to keep you busy.
'K-T Express' Railroad Train
The train service runs from the picnic area and around our new dinosaur exhibit.
Train rides cost £3.50 per person.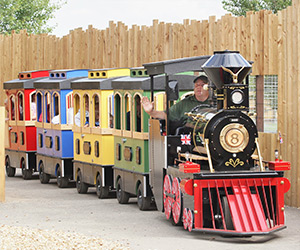 Play Areas
We also have 2 Play Areas, one for babies and toddlers and the other for older children. Both get a "thumbs up" from all that play.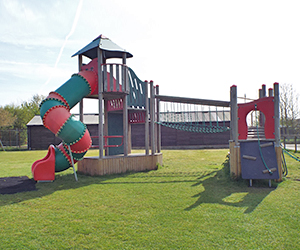 Picnic and Gardens
The new covered picnic areas and gardens give you a great area to relax and enjoy the snacks and drinks served by our Coffee shop.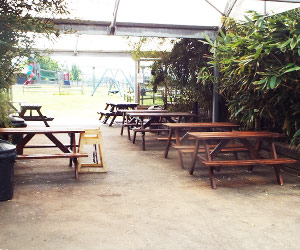 Gift Shop
The gift shop sells everything from pencils to pictures. There's loads to choose from including a great range of plush animals to take home.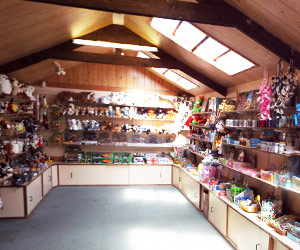 Stroll-a-Safari
The Stroll-a-Safari allows you to get up close to our domestic animals and you can even feed some of them.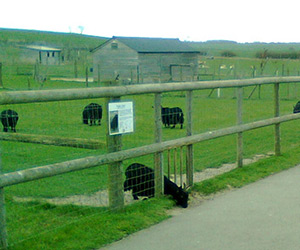 Coffee Shop
Why not treat yourself to a snack or afternoon tea and cake from our Coffee Shop.
Perhaps an ice cream or lollie pop?
We also sell a selection of hot and cold drinks, sandwiches and all kinds of snack foods.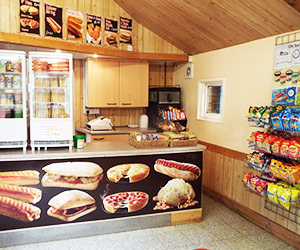 We've got more planned...
We are continually improving and enlarging the animal collection and facilities. Our new and unique system of walkways will be expanded and will eventually serve the whole park.
There's always bigger and better things going on for Hamerton Zoological Park so come and see us, and keep your eye on the News page for all the latest improvements.