Sponsorship
Species Support Scheme
This new adoption scheme allows you to contribute to the upkeep of a favourite animal in exchange for a yearly subscription.
Britain is unique in the developed world in not giving any type of help to Zoos. The opposite is usually the case; for example - we must pay Central Government nearly a fifth of your entry fee in tax, and the Local Council levies rates on the Park as if it were a commercial factory.
Most other local attractions (country parks, archaeological sites, waterfowl gardens, animal shelters, etc.) are subsidised by the Local Authorities or large charities which run them.
At Hamerton all our income comes from our visitors and supporters, and is all used to care for the animals here.
Annual running costs for the Park run into six figures. Most significant, are heating and labour, but quality direct animal care is also very expensive and this scheme was designed to allow a closer involvement for our visitors.
Benefits of Membership
Each supporter receives:-
A fully transferable season ticket valid for the year of adoption. This ticket can be used by anyone you care to lend it to, but must be shown at the entrance at the time of visiting.
2 single use guest passes for use as and when you please, for sponsorship of category - A - animals only.
Your name on the enclosure of your chosen species.
Copies of our guidebook, car-stickers and any other publications.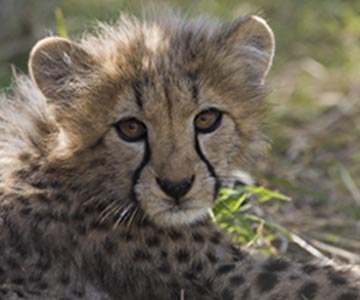 Species Support
Adopt your favourite animal for a year with our new adoption scheme and contribute towards their care and upkeep.
Find out More >